expired EMTEC Looney Tunes Sylvester 4GB Flash Drive $4.97 @ DSE (Click & Collect Available)
50
Good morning all
EMTEC Looney Tunes Sylvester 4GB Flash Drive $4.97 @ DSE (Click & Collect Available)
This is much cheaper than Amazon at $13.
http://www.amazon.com/Emtec-Looney-Tunes-Flash-Sylvester/dp/...
The Looney Tunes USB Flash Drive series features the famous Warner Brothers cartoon characters. Each Looney Tunes flash drive is designed to showcase its colourful, comical character in cute, miniature form.
Features:
Plug and Play – Simply plug the flash drive into your computer's USB port and the computer will automatically detect the device.
Compatibility – Compatible with most Windows, Mac and Linux Operating Systems. Plug-and-play in Windows 2000, XP, Vista and 7. Compatible with all USB 1.1 and USB 2.0 devices.
Capacity – The Looney Tunes Flash Drive is available in 4GB storage capacity.
Performance – The Looney Tunes flash drive features read speeds of up to 15 MB's and write speeds of up to 5 MB's.
As always please type in your postcode for stock availability in you area. thank you.
Postcode 2000
North Sydney In Stock
Broadway In Stock
Bondi In Stock
Leichhardt Market In Stock
Marrickville Metro In Stock
Ashfield In Stock
Postcode 3000
Prahran In Stock
Malvern In Stock
Altona In Stock
Sunshine In Stock
Werribee In Stock
Postcode 4000
Stafford City In Stock
Toombul In Stock
Chermside In Stock
Carindale In Stock
Postcode 5000
Adelaide CBD In Stock
Norwood In Stock
Glenelg In Stock
Westlakes In Stock
Postcode 6000
Perth CBD (Large) In Stock
Claremont Quarter In Stock
Morley In Stock
Mirrabooka In Stock
Cannington In Stock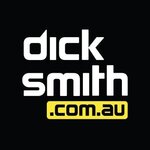 Related Store: Dick Smith / Kogan