expired Sony eReader (PRS-650) for $230.25 Including $6 Delivery from A&R [Code N/A to eReader anymore]
480
Affiliate
AR-25OFF-111010
Credit to Whirlpoollian Derrick Crane for this find
http://whrl.pl/RctX2Z
I paid full price of $299 a few weeks ago, but thought more Ozbargainers might be interested.. unsure of coupon expiry though I assume it is valid until end of October since I think it is for the "Great October Sale" or something like that (from memory when I did a dummy cart for the cover, and yes %25 off that makes the cover about $40 instead of $59).
IMO Sony touch screen E-INK e-readers crap all over other e-ink readers even the Nook, Kobo, and even dare I say the Kindle lol, which is why I was happy to pay full price. Now with this 25% discount, I'd say it is a bargain!
And Apple fanboys, please don't just jump in and say the iPad is a better e-reader cos it is not, unless you truly think reading a novel from a glossy reflective LCD screen for extended periods of time is a good thing, and not to mention the cost if all you want is an ereader, lol
Sony Touch Edition Reader
6.0" (15.2cm) reader with paper-like touch screen, audio playback and expandable memory.
Larger 6" screen allows more text on the screen, therefore turn pages less.
Slim & light (aluminium).
Clear touch screen.
6 adjustable font sizes.
eInk technology - crystal clear paper-like display reads just like a real book, even in direct sunlight. The screen has no backlight or flicker so does not fatigue the eyes.
12 built in dictionaries.
2GB = holds up to 1,200 eBooks.
Memory stick & SD slots – can hold over 10,000 eBooks.
Audio Playback lets you plug in your headphones and listen to music as you read
10,000 page turns – a 2 week battery life.
Wide file formats support including; ePub, pdf, txt, doc, jpeg, bmp, png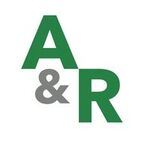 Related Store: Angus & Robertson
or
to Join The Conversation