expired Lexar 8GB JumpDrive TwistTurn USB Pack of 1000, Only $24,549.00! Comes out to about $24.55 Each!
356
Well everyone seems to be posting great USB flash drive deals, so I thought I'd post one I found just then while browsing the OW website for the 8gb Sandisk Cruzer Titanium found at http://www.ozbargain.com.au/node/19161 , when I stumbled upon this beauty! Check out the specs!
Features
Stylish portable storage in a protective, rotating jacket.
Transfer, store, and share a vast number of data, photo, music, and video files.
Unique capless design and rotating case help protect the drive and its contents, providing an excellent combination of durability and convenience.
LED activity light which blinks during data transfer.
Convenient key hole chain.
Windows Vista, XP and Mac compatible.
2 Year limited warranty.
Stylish, portable… and it rotates??? How can you go wrong? It's great if you need to supply a small town with USB Drives. Also maybe if we look around we can find somewhere that sells it cheaper, and get it 5% less!
I wonder if they accept credit card… hmm.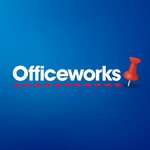 Related Store: Officeworks