expired T.M Lewin Australia | All Shirts $32 Delivered
7011
Affiliate
SVDJNW4D
It's back again :) T.M Lewin are having another 20% off sale and I have found another way to get the shirts for a great price. They fixed the glitch for a bit there but it is confirmed working again.
Use these steps to ensure the checkout works perfectly for you!
Make sure to clear browser cookies or do this in chrome incognito mode before starting to make it all work out.
Go to the link provided and click to add a shirt for $44.95. Apply the "SVDJNW4D" code in cart and stop there. Open a new tab.
Go to This Link in the new tab.
Go back to the original tab that you used and refresh the page (shopping cart). It should now be updated to accomodate for the free shipping.
You will now have any shirts for $32.
Enjoy :)
Be quick as they fixed the glitch very quickly last time!!!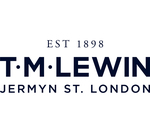 Related Store: T.M.Lewin