expired ToolPro 3HP Petrol Pressure Washer $145.60 (was $327) C&C @ SuperCheap Auto eBay
380
Affiliate
CARS
SuperCheap Autos has a petrol pressure washer on sale. Save even more with the ebay deal that finishes today. Don't have one myself so hopefully other fellow ozbees can post feedback on this to help people decide. I've linked a review from their blog but obviously may be biased. Listed some attachments you can also purchase with it below with the discounted price.
review on SuperCheap Auto blog on the 5.5HP model
Original 20% Selected Parts&Accessories eBay deal post
Here's the spiel:
For serious high pressure cleaning jobs where a regular electric pressure washer just won't cut it, you need the power available from a petrol motor, like the ToolPRO 3HP Petrol Pressure Washer. Using a reliable Ducar engine, this 4 stroke pressure washer will give you trouble free use and packs enough pressure for most extreme cleaning condition and best of all, is covered by a 12 month warranty.
The 3HP motor is able to produce a whopping 1800PSI output pressure which makes this unit ideal for cleaning driveways, decks, brickworks, patios, roofs as well as cars and the filthiest of four wheel drives.
What's included?
The unit features a unique interchangeable nozzle design allowing for quick and easy changing of desired spray patterns and includes 4 nozzles:
0° - Pencil spray for heavy cleaning like stubborn stains and dirt.

15° - Narrow spray for heavy cleaning of decks and driveways.

40° - Wide spray for light cleaning of decks and driveways.

Low pressure – For applying suds and detergent.
The unit also features a 6m hose which is really helpful for getting into those hard to reach areas like cleaning roofs, guttering systems or double story houses.
Did you know?
The ToolPRO 3HP Petrol Pressure Washer's quick connect system means that attaching additional nozzles are simple. This means you will now be able to use:
ToolPRO Patio Cleaner - Great for wooden decks, bricks and concrete.

ToollPRO 6-in-1 Nozzle - Which combines all the different patterns in one convenient attachment.

ToolPRO Turbo Nozzle - Which is great for those more stubborn stains.

ToolPRO Underchassis Nozzle - Which makes getting dirt from under wheel arches easy.

ToolPRO Foam Sprayer - For applying a layer of your choice of car wash or cleaning solution.
Foam Sprayer Attachment $39.35
Patio Cleaner Attachment $102.52
6 in 1 Nozzle Attachment $38.52
Turbo Nozzle Attachment $36.91
Under Chassis Cleaner Attachment $49.19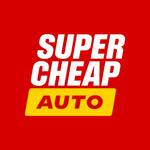 Related Store: Supercheap Auto