Cashrewards potential glitch?
DEvok
on 18/07/2017 - 00:34
Last edited 18/07/2017 - 00:36
Has anyone else received random cashback and has not made a purchase? As I was logging into my account for some odd reason I had an extra $15 and never made a purchase for over a year; now the interesting part is my purchase history shows amaysim and I deff not using them and never will but i did brows that offer that came above few weeks back. has anyone else got a free payment please share?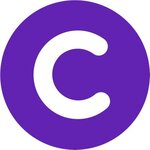 Related Store: Cashrewards