20% off Double Pack Krispy Kreme, $35.92 Normally $44.90
From the Krispy Kreme online shop page…
"Double Pack
For those who want to have their doughnut & eat it too let us introduce you to the Double Pack. Featuring a dozen of our favourite signature doughnuts selected at random & a dozen melt in your mouth Original Glazed doughnuts this pack is sure to please. At 20% off your tastebuds won't be the only ones cheering."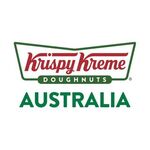 Related Store: Krispy Kreme