expired GOG Sale: Tex Murphy Games US $2.99 - $4.99; The Witcher 2 US $29.99
30
Just noticed this today. All prices in $US. Rundown is:
Tex Murphy 1 + 2 (Ie. Martian Memorandum and Mean Streets) - $2.99
Tex Murphy: Overseer $4.99
Tex Murphy: The Pandora Directive $4.99
Tex Murphy: Under a Killing Moon
Or $17.96 for those four. These prices expire in about 3 hours….sorry.
The Witcher 2 Enhanced Edition: $29.99
The Witcher 2 can be had for cheaper, JBHIFI comes immediately to mind, but this can be downloaded from anywhere and I reckon that's pretty cool.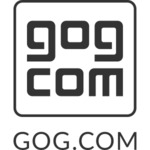 Related Store: GOG.com