expired GreenmanGaming 10% Off Voucher
70
Affiliate
GESTU-REOFT-HANKS
This voucher was obtained through completing the Survey GreenManGaming has created (found on the linked page), where you get a complimentary 10% Off Total Purchases Voucher at the end as a gesture of thanks.
If you can complete the survey, please do so as it may help them to try and improve their site and services. But for you people out there who can't be bothered this is why the deal was posted.
This voucher is similar, if not exactly the same, as this one: http://www.ozbargain.com.au/node/72115
which recently expired.
Below is the text which is shown on the last page of the Survey Monkey Survey.
---
GMG General Customer Survey 2012
Thanks, we really appreciate your feedback!
We thank you very much for your time and input - your feedback will help us to make GMG better!
Here is your 10% off voucher code, you can use this on the checkout when you buy from Green Man Gaming - you've earned it!
GESTU-REOFT-HANKS
This code expires at 1100 UTC on 1st July 2012. Use it before then!
---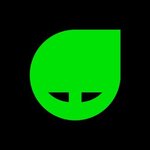 Related Store: Green Man Gaming