expired Casio FX-82AU PLUS Scientific Calculator - $19.78 @ Officeworks
50
BigW currently has these calculators on sale for $19.88, so this is just a little bit cheaper.
Staticice shows only one store selling them for $25.
I'm not sure when the OW offer expires, but I had a look at the BigW catalogue with this calculator and saw their expiry date as being 03/02/10. Thus, I've set the expiry date on here to that.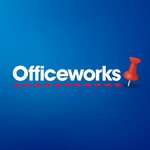 Related Store: Officeworks