expired [iOS] Solar Walk 2 - Space Missions & Solar System in 3D App Free (Was $4.49) @ iTunes
340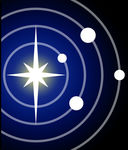 Affiliate
This is the first time this app is free.
The all-new Solar Walk 2 is a powerful educational tool at the edge of graphic technology. Solar Walk 2 offers an interactive encyclopedia of the solar system seen as never before. Based on real physics and latest photographic data, Solar Walk 2 comes to life with stunning visual effects of planetary atmospheres, solar flares, auroras and asteroid belts to give the space depth and feel that hadn't yet been possible on a mobile device.
Related Store: vito-technology-inc.