expired Sleep as Android Unlock $0.99, Hitman Sniper $0.20 @ Google Play
500
HNY!
Sleep as Android
22,592 reviews @ 4.5 Stars
Unlocks the "Sleep as Android" application - the alarm clock with sleep cycle tracker. This is not a subscription but a lifetime license. Install this "Unlock" and enjoy all features.
Sleep as Android is a smart alarm clock with sleep cycle tracking. Wakes you gently in optimal moment for pleasant mornings.
Hitman Sniper
62,923 reviews @ 4.5 Stars
BECOME THE ULTIMATE SILENT ASSASSIN
Step into the shoes of Agent 47 in Hitman Sniper and discover the most compelling sniper experience on mobile.

TACTICAL MISSIONS IN MONTENEGRO
Hone your strategic skills and orchestrate the perfect assassination kill shot.

SURVIVOR CHALLENGE IN DEATH VALLEY
Non-stop action as the zombie hunter in a true test of your skills and speed of execution.

MORE THAN 150 MISSIONS AND 10 DIFFERENT CONTRACTS
Improve your skills for the perfect assassination as you uncover secrets and subterfuges.

16 UNIQUE GUNS
Eliminate targets, collect weapon parts and complete blueprints to unlock the most powerful guns.

COMPETE AGAINST YOUR FRIENDS FOR THE FIRST PLACE IN THE LEADERBOARDS
Boost your score and climb up the contract killer ranks to become the world's finest silent assassin.
Related Store: urbandroid.org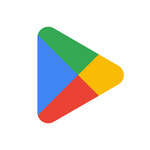 Related Store: Google Play