[FREE] [STEAM] [VIDEO] Mortal Kombat: Legacy & Legacy II
Mortal Kombat: Legacy brings to life the complex and rich history of the gaming world of MORTAL KOMBAT. Shao Kahn and Shang Tsung are obsessed with reigning over various realms (parallel universes) and the winners of Mortal Kombat competitions are granted supreme control over these worlds. The Earthrealm (Earth) is an unconscious participant in this competition and only a few select humans understand the consequences of losing Mortal Kombat and what it will mean to Earth. In a universe with powerful evil sorcerers, cyborgs, Gods and movie stars, this Mortal Kombat digital media series drives a cohesive understanding of what this Universe is all about.
---
The saga continues as Liu Kang and Ermac join the ranks of fighters introduced in the series' first season, including Kenshi, Kung Lao, Kuai Lang, Stryker, Kitana, Mileena, Johnny Cage, Scorpion and Sub-Zero. This new season uncovers the rivalries and histories of these fierce warriors as Raiden and his recruits clash against the dark forces of Outworld. Chronicling the tournament and the interweaving storylines of the most beloved Kombatants, fans also will learn of the complex relationship between Liu Kang and Kung Lao and revisit the complicated family dynamic of Kitana and Mileena. The epic battle for EarthRealm has finally begun!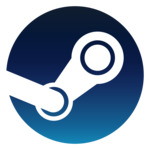 Related Store: Steam