expired Qantas Extra Legroom Seat Selection $30 (Original $90/ $180)
2170
Update: bug has been fixed.
This bug has been tested and work for me.
I informed Qantas Customer Service about the bug on booking system but they are not replying actively, not interested in how the bug happens and not appreciate my report. Not even a thank you or any follow up.
How do I get $30 extra legroom seat?
Step 1: Qantas would send you Confirmation and E-Ticket Flight Itinerary Email.
img
Look for [seats] as shown on photo in the email.
Click on it.
It will redirect you to [manage booking] tab and you should find extra legroom reduced to $30
img
Please try and see if this work!!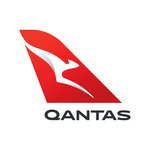 Related Store: Qantas