expired Officeworks - Texas Instruments TI-84 Plus Graphing Calculator $79
90
Get ready for 2017 school term starts!
Buy it for your kids :)
Texas Instruments TI-84 Plus Graphing Calculator comes equipped with MathPrint functionality so you can enter fractions and equations in the same way you'd see them in a textbook or on a classroom board. It comes pre-loaded with applications that allow you to explore interactive geometry, inequality graphing, real world data collection and analysis and more.
The TI-84 Plus Graphing Calculator comes with familiar functionality and an intuitive design so you can get started right away.
It has a large LCD display for plotting out graphs and equations.
The calculator is powered by 4 AAA batteries.
Numbers are calculated to 14 digit accuracy and displayed with 10 digits plus a 2 digit exponent.
You can graph up to 10 rectangular functions, 6 parametric expressions, 6 polar expressions and 3 recursively-defined sequences.
There are 7 different graph styles to choose from to help you instantly recognise which graph you're working on.
MathPrint functionality makes it easier to compare between your textbook or school work and your calculator, by displaying fractions and equations in the same format they appear in print.
You can transfer data between your calculator and computer using the inbuilt USB.
There are apps pre-loaded onto your calculator, including Cabri Jr, Vernier EasyData, StudyCards and more.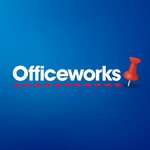 Related Store: Officeworks