expired [PC] Get Saints Row Gat out of Hell, 2, 3 and 4(VPN) DRM Free if Already in Your Steam Library @ GOG Connect
700
Heads up GOG Connect have Saints Row: Gat out of Hell, Saints Row 2, Saints Row The Third - The Full Package and Saints Row IV: Game of the Century Edition available to claim for free and free of DRM so long as you already own them in your Steam library.
Edit: Looks like anyone can also get Saints Row 2 Free at GOG. Bonus!
https://www.gog.com/game/saints_row_2
Update Thanks to tf2manu994 you will need VPN for Saints Row IV.
tf2manu994
If you already own SRIV on steam and want to get it on GOG, put on your VPN (I used PIA to the US but ZenMate works if you have no money) and add refresh the gog page. Add any item to your cart. Then remove it from your cart. Now go to your account settings (https://www.gog.com/account/settings/personal) and verify the only option you have is USD for currency. Now go to the GOG connect page and press the button. Once SRIV is added to your account, feel free to turn off your vpn and do the adding and removing from cart thing again to re-establish your region :)
Apparently just the SRIV demo also counts, but have not tested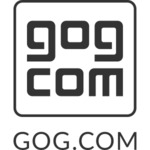 Related Store: GOG.com