expired [ANDROID] 3D Knots $0 (Save $2.49) @ Google Play, Last 2 Days
2920
Sale finishes in 2 days for android. Usually $2.49
Similar to my old post from a very very long time ago.
https://www.ozbargain.com.au/node/108803
Description just copy and paste.
Used by arborists, fishermen, firefighters, climbers, military and boy scouts the world over, Knots 3D will quickly teach you how to tie even the most difficult knot. With more than 120 knots, Knots 3D will be your go-to reference! Grab some rope and have fun!
Related Store: knots3d.com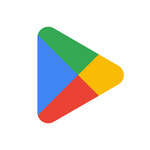 Related Store: Google Play