expired Buy One Boost Juice Get One for $3 [Excludes SA]
130
Got email from Boost Juice, "Buy one get one for $3"
Available Monday to Friday at participating stores (excludes South Australia) until 28/07/17.
Purchase one full priced menu board item and get the second one for $3 in the same transaction. Must present the offer in store to redeem. Not valid in app or with any othe offer, including vibe.
there is no barcode or any 'code' just show the attached photo above should be fine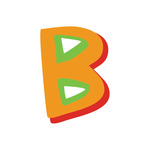 Related Store: Boost Juice