expired
Xiaomi Portable USB LED Light (Enhanced Edition) - US $0.99 / UltraThin-10000mAh Powerbank 2 - US$11.99 + AU$5.98 Delivery @ GB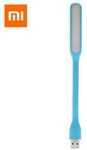 Affiliate
obiwanmy1OZBAU1012
Usb Light deal expired
Hi, since i miss the midnight deal, gearbest was kind enough to give me a code to share around - note that this is only for the Blue Version and does not work on the White one. Also manage to grab a powerbank since i was after one as well. I do apologies in advance if my posting contains error but let me know - cheers !
Here are the offers :
Original Xiaomi Portable USB LED Light ( Enhanced Edition )
https://www.gearbest.com/electronics-gadgets/pp_280339.html
price: AU$1.26/US$0.99
coupon:obiwanmy1
PS:Limited to first 500 stock limited to one unit per account.
Original Xiaomi Ultra-thin 10000mAh Mobile Power Bank 2
https://www.gearbest.com/power-banks/pp_492338.html
price: AU$15.26/US$11.99+AU$5.98 priority line shipping fee
coupon:OZBAU1012
PS:Limited to first 200 stock limited to 3 times per account.
Can now get the Mi Power Bank 2 for $18.70AUD delivered with MISUPERDEAL2, not sure how long it will last, either colour works.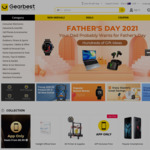 Related Store: GearBest