expired Toshiba AT100 Tablet Accessories: Back Cover and Batteries
50
For someone got Toshiba AT100 from EBgames http://www.ozbargain.com.au/node/87374
There're cheap accessories from office works and Harvey Norman
Back covers:
Office works has Colored back covers for this tablet on clearance, all very limited online and in some stores:
online price: $3.00(green)-5.00(other color)each
Instore: various price, I got pink one form Penrith store $2.50. green and silver from Auburn store $1.00 each.
Some Harvey Norman(Only a few store) also have this marked at $9.00 each. But must be price negotiable because this item is also on special at Harvey Norman.
Battery:
Many Harvey Norman have this battery for sale. It's marked at $78.00. But this's a discontinued product, so you can negotiate price at almost all harvey norman. I got one from Harvey Norman at Domymn Auburn(last one), they give me directly at $20.00. No stock Harvey Auburn. So went to Liverpool Harvey, they are happy to match the price at $20.00 each. I got 2 more there. They still have around 5 in stock after that.
Office works list this battery on clearance at $5.00 each, but no stock all NSW. Maybe have stock other states.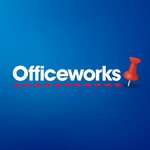 Related Store: Officeworks