What's Domino's big announcement that will change everything?
neil
on 04/03/2013 - 14:10
Last edited 09/03/2013 - 20:57 by 1 other user
For some reason today, every ad on OzBargain has been a countdown to a big announcement by Dominos next week. Pretty big claim.
Dominos vending machines? Tweet a pizza delivery? Pizza stuffed in a crust of a pizza?
The cynic in me thinks it's nothing but an advertisement but who knows.
EDIT: LOL at their Facebook page
Horse meat stuffed crust
---
Davo (edit)
Likely answer has been discovered, Dominos has filed a trademark for "CHEF'S BEST IT'S A GAME CHANGER" (aka premium pizzas)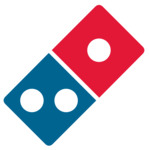 Related Store: Domino's Pizza