expired Olympus Pen Mini (Mirrorless Digicam) Twin Lens Kit $348 (RRP $499)
240
Hi everyone,
Just noticed DSE have the Olympus Pen Mini TWIN LENS kit marked down to $348.
Black instore or delivered. Purple instore only http://dicksmith.com.au/product/XG6126/olympus-pen-mini-comp...
I have one of these myself and although marketed as a basic easy to use step up from a point and shoot these are actually a fully featured camera. Once you turn on the "super control panel" you have all your normal DSLR options available. Great for the P&S crowd as well as enthusiasts.
Picture quality is excellent. Focusing is faster than any dslr i have used. Camera itself is tiny, I bought this to replace my old DSLR as a smaller camera goes with me more often. I fit the camera and both lenses in a case designed to fit one of those slr shaped point and shoots.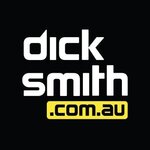 Related Store: Dick Smith / Kogan