expired [Hoyts] Super Saver (Adult) - Book of 10 for $107.50 Delivered
72
It's back.
Not sure about the conditions on these tickets. There's been numerous postings about them here, so there's a wealth of information that's just a search away. Yes, laziness has kicked in. Shouldn't I be working instead of posting here? :)
---
For a limited time only, Adult Book of 10 Super Saver vouchers for only $100.
Valid for 6 months from date of purchase.
A minimum delivery and handling cost of $7.50 is payable per transaction.
---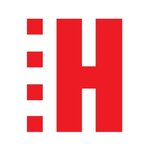 Related Store: HOYTS