expired Rent Mercedes-Benz C-Class for $109 Per Day* @ Europcar
400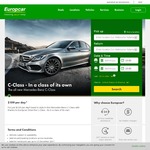 Affiliate
I think its pretty cool for $ 109/day to rent a C Class Mercedes. Checked in Perth and available.
From description-
For just $109 per day* travel in style in the Mercedes-Benz C-Class with thanks to Europcar. Drive the C-Class - its in a class of its own
Terms and Conditions
Vehicles subject to availability
Valid at participating locations across Australia
Valid for rental pick ups up to 15 December 2017.
Blackout Dates when offer does not apply: 24 June 2017 - 16 July 2017; 16 September 2017 - 8 October 2017
Europcar standard age, credit card and driver requirements apply
Extra charges may apply to options you select, if you do not return the vehicle to the same pick up location or return the vehicle late, or if you do not return the vehicle full of fuel unless the prepaid fuel option is purchased, or if you incur infringements or use toll roads
For prestige vehicles 1-29 days 200 kms included per day, 30+ days 100 kms included per day with additional kilometres charged per kilometre
Valid to Mercedes-Benz C-Class (PDAR) vehicle class only
If there is Damage, theft of the Vehicle or Third Party Loss you must also pay up to the standard Damage Liability Fee (DLF). Optional Damage Cover Products may be purchased to reduce Your liability, but there may be no cover under some circumstances.
Enjoy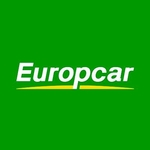 Related Store: Europcar Australia