expired Good Vibrations Festival 2011: Pre-Sale Tickets
87
OVIMUSIC
Good Vibrations Festival is THE event of Australias summer holiday festivities. Situated in the coolest surroundings our beautiful cities have to offer, GVF features the finest international and local artists performing an eclectic blend of the finest and freshest party music!
Thanks to Nokia Ovi Music, you can purchase your tickets before the rest of the public. The coupon code above acts as your password to access pre-sale tickets for the event.
Bringing you the summers most electrifying beats, pioneering UK dance act FAITHLESS headline this years festival. Joining Faithless for 2011 are French indie rockers PHOENIX, electronic pioneer SASHA, rap / reggae combo NAS and DAMIAN MARLEY and viral phenomenon CEE LO GREEN! Genre straddling Diva KELIS will be bringing all the boys to her yard, alongside entertainment mogul LUDACRIS, soul sister ERYKAH BADU and FRIENDLY FIRES making a very welcome return to the line up. Also expect amazing sets from Swedish electropop stars MIIKE SNOW, enigmatic DJ / producer extraordinaire FAKE BLOOD, the golden boy of UK dubstep himself RUSKO, Riverside floor filler SIDNEY SAMSON, blockbuster vocalist JANELLE MONAE and rising cooler than you star MIKE POSNER. Also joining the line up are local upstarts YOLANDA BE COOL, Aussie hip hoppers KOOLISM, killer US electro house producer KILL THE NOISE, hotly tipped Perth youngsters TIM & JEAN and emerging young Brits FENECH-SOLER.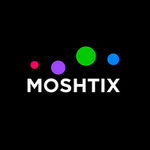 Related Store: Moshtix