expired 50% off NSW customised, & restyles license plates
80
PPLUS50
Personalised Plus Promotion.
50% off NSW Personalised Plus order and restyles purchased online at myPlates.com.au.
Discount is available for all myPlates styles available with Personalised Plus content.
Discount offer applies to all vehicle types for which special number plates are available i.e. cars/light vehicles, heavy vehicles, motorcycles and trailers.
Enter the promotion code PPLUS50 to access the discount which is applied to the order fee.
Price shown in marketing activity is the discounted one-off order/restyle fee for Personalised Plus number plates from the colour range.
Offer ends midnight AEST 30/09/2010.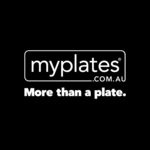 Related Store: myPlates