"Make America Great Again" MAGA Trump American Flag Brass Grommets 150x90cm $1.84 USD (AU $2.42) Delivered @ AliExpress
altomic
on 16/07/2017 - 10:40
Last edited 16/07/2017 - 20:29 by 2 other users
Moved to Forum: Original Link
Show your pride and support for the Greatest Leader of the Greatest Country on the Greatest Planet.
Feature:
100% brand new and high quality.
Quantity:1PC
Wind, weather and fade resistant, suitable for both indoor or outdoor use
Machine washable and dryer safe
Double sided printed
Note:The flag pole is not included
Materials:Polyester
Size: 150x90cm/59.05"x35.43"
Color:As Picture Show
Package Content:
1PC USA Flag
---
Of course if you just want to get a customised 150cmx90cm flag made for AU$8.54 delivered then go to this seller
Suggestions for flags are welcome
---
edit: i posted this as a joke (though it is the cheapest that you will find). I sincerely apologise for any butt hurt it caused.
---
Mod: As per the above comment from OP, this deal was a joke post and therefore has been unpublished as a deal/moved to forums; as is standard procedure with known joke posts. Moved to forums and closed comments, instead of unpublishing to retain the large amount of discussion.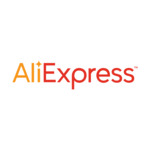 Related Store: AliExpress
or
to Join The Conversation