expired Scoot Sale - Singapore Return from Sydney $259 / Gold Coast $240 / Melbourne $300 / Perth $215 - Direct Flights

440
Scoot are having a Takeoff Tuesday sale until 3am AEST Oct 11th - some of these sale fares may last beyond then.
All prices quoted are for return fares and include taxes. Luggage and meals are usually extra with Scoot.
Click through to Flight Scout to see all of Scoots best sale fares and dates to travel, we have selected a sample of their best fares below + travel dates.
Happy Scouting :)
Sydney to Singapore from $259 Return
02 May 2018 - 22 May 2018
06 Apr 2018 - 15 Apr 2018
30 Jan 2018 - 06 Feb 2018
16 Nov 2017 - 30 Nov 2017
10 Nov 2017 - 01 Dec 2017
09 Nov 2017 - 28 Nov 2017
09 Nov 2017 - 24 Nov 2017
Gold Coast to Singapore from $240 Return
27 Oct 2017 - 14 Nov 2017
28 Feb 2018 - 13 Mar 2018
Melbourne to Singapore from $300 Return
09 Nov 2017 - 08 Dec 2017
20 Jul 2018 - 24 Aug 2018
21 Jul 2018 - 28 Jul 2018
08 Sep 2018 - 14 Sep 2018
Perth to Singapore from $215 Return
20 Nov 2017 - 04 Dec 2017
21 Feb 2018 - 27 Feb 2018
05 Mar 2018 - 12 Mar 2018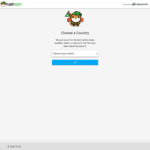 Related Store: Flight Scout