expired LG 55" 3D LED/LCD TV - 55LX6500- $2278 (Ticket Price) @ Harvey Norman, Frankston
70
I have been looking at grabbing a 55" LED TV. Checking pricing before Christmas the cheapest price I could find was $2876. Yesterday I noticed that Harvey Norman in Frankston had it for $2278… Comparing it to prices in the Good Guys, JB etc they were all over $3000. After some haggling I was able to get HN's down to $2100. As I am not a local to the area and it is a little too big to fit in my car I decided I would see if the same price was at all HN stores.
I rang my local HN's (as I live several hours away from Frankston) and their price was $3100, but were prepared to match the price after they made a phone call… So I am off to pick it up tomorrow.
Remember if you buy this prior to 31 December you can also get the Xbox 360 Kinect pack.
Note this is a 3D TV - but it does only come with one pair of 3d Glasses as such you may need to get more.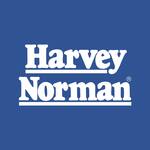 Related Store: Harvey Norman