expired
Optus - $40 Prepaid Starter Kit for $20
SIM STARTER KIT: $40 $20 Offer ends 18th Jun 18. Limit 1 per customer.
What does it include?
Buy a SIM now and activate on Optus Prepaid Epic Data to receive:
10GB
Plus up to 10GB streaming data only on Netflix, Stan, ABC iView, ABC Kids and ABC ME.
Charged per KB. Positive MyData balance and subscriptions required.
DATA ROLLOVER
Up to 50GB when you recharge before expiry. Streaming data does not roll over.
UNLIMITED TALK & TEXT
Unlimited calls to standard national numbers, 13/1300 numbers and Voicemail. Unlimited standard national SMS and MMS.
UNLIMITED INTERNATIONAL CALLS:
Unlimited standard international calls from Australia to Canada, mainland China, France, Germany, Hong Kong, India, Ireland, Japan, Malaysia, New Zealand, Singapore, South Korea, Sweden, UK and USA.
$10 EXTRAS CREDIT
For international calls and messages, roaming and selected premium SMS services.
28 DAYS EXPIRY
Referral Links
Referral
:
random (136)
$20 bill credit for the referrer and 20% off monthly fees, for up to 24 months for the referee. Maximum of 3 referrals.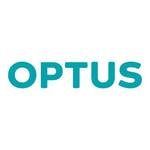 Related Store: Optus