expired FREE movie ticket with Hoyts Rewards (membership card to be picked up from the cinema for $10)
242
Get your Welcome Pack in cinema and then activate online for your free ticket.
Hoyts Rewards is the best way to get rewarded for going to the movies. As a Hoyts Rewards member, you will receive:
- A Welcome Pack, containing a membership card and key fob
- One free general admission ticket when you activate your membership online
- Points for every $1 spent on your ticket and at the candy bar. Redeem points for free tickets, popcorn, choc tops and post-mix soft drinks
- Tickets to a 'Movie of the Week' for only $10 each
- Member-only discounts, rewards and major competitions with fantastic prizes including tickets to premieres, CD soundtracks, T-shirts, autographed merchandise and more
- VIP invitations to special events
- Priority access to advanced tickets for selected blockbusters
- Exclusive web features: a 'Flicks List' that emails you when you can buy tickets to your must-see movies, a 'Friends List' to invite your mates along, and much more!
Some features will not be available at the launch of Hoyts Rewards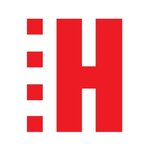 Related Store: HOYTS