out of stock Human Skeleton Model w/ Main Vessels & Nerves 85cm $35.20 (Reg. $50+) Delivered @ Harvey Norman eBay
340

Affiliate
WNK
on 16/02/2017 - 14:59
www.ebay.com.au
(1921 clicks)
Last edited 16/02/2017 - 18:21 by 1 other user
CSPORT20
Apparently, this is same as Aldi model here but $15 less and delivered to your home.
Credit here. Similar one is still selling for $140 @ Medical models here and £54.50 at Amazon.uk.
The Big Buys 85cm Skeleton Model allows you to get down to the bare bones of anatomical education. Showing main vessels and nerves, it's the perfect choice for educational settings.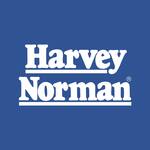 Related Store: Harvey Norman