expired Lenovo Thinkpad T470 i5, 8GB, 500GB 7200RPM, FHD IPS, with Free Extended Battery Upgrade (17 hours) $1239 @ Lenovo

130
Affiliate
DEALS
Lenovo's T470 is now on sale for $1,239. It comes specced with Core i5 7200U (dual core), 8GB DDR4 memory, 14" FHD (1920 x 1080) IPS, Win Home edition and fingerprint reader.
Unfortunately the SSD is not present and you will have to add it yourself into the system (not difficult to do) or pay an extra $250 during checkout for the NVME SSD upgrade.
Other stand out features include backlit keyboards and also a Thunderbolt 3 port, allowing you to hook up a myriad of peripherals or monitors's to the laptop, including external GPU's.
Be sure to select the free Battery upgrade. It'll greatly extend working time up to 17 or 18 hours.
The X1 Carbon Gen 5 is $1,769 a high end 1.13 KG ultraportable laptop with lots of connectivity.
Features Two Thunderbolt 3 ports, Two USB 3.0 Ports and USB type-C charging connectivity
Looking for a 15 inch laptop? Don't forget to check out TA's E570 Offer which is $939 and packing a Core i7, 250GB OPAL SSD, plus Nvidia 950M graphics card, also suitable for a bit of light gaming.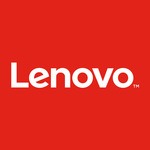 Related Store: Lenovo