expired BBQ Pro - 5 Piece Essentials Kit - $4 - [OfficeWorks]
150
Found this clearance item while hunting around my local OfficeWorks.
The 5 piece kit includes:
Grill Brush
2L Fat Sorb
BBQ Cleaner Spray 350g
Canola Oil Spray 300g
BBQ Wipes - 20 Pack
I found this in the disposable plates and napkins section. There were 5 left in the South Yarra store but posting this as a bargain as it's most likely available in other stores too. It would be great if anyone could confirm?
[EDIT] Title updated with this most likely national.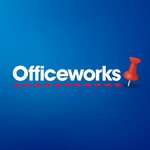 Related Store: Officeworks