expired Google's Nexus 7 Wi-Fi 16GB $249, 32GB $299; Nexus 4 8GB $349, 16GB $399, Nexus 10 16GB $469, 32GB $569
2217
31/1: Back in Stock
30/1: Forum discussion
Please note Moderators and Power Users. If you edit this deal, it will become auto-unstickied. Please report to re-sticky
New nexus devices announced today by Google.
No updates with the Nexus 7. Just new storage capacities and new price points.
Shipping cost from Google Play Store $19.99
For those waiting for the Nexus4 and Nexus 10, those devices will be available Nov 13.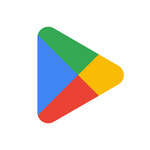 Related Store: Google Play