expired Lenovo ThinkPad E460 $829 w/ 14" FHD, i7-6500U, 8GB RAM, 1TB HDD, R7 M360
600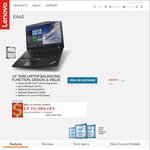 Affiliate
OZ460
Here's another deal Lenovo sent to me. ThinkPad E460 is in run out mode and they are discounting the following model to $829 delivered after applying the coupon code OZ460:
Intel Core i7-6500U
Windows 10 Home
14" Full HD (1920x1080)
8GB DDR3 RAM
1TB HDD 5400RPM
AMD Radeon R7 M360 2GB
Note that E460 with Skylake has been replaced with E470 with Kaby Lake (like this deal here). Kaby Lake doesn't improve much on the per-clock-cycle performance but i7-7500U does run at a higher frequency. Another issue with this deal is the inclusion of 1TB spinning rust — no one should be buying them any more for your business laptop in 2017. However ThinkPad's are quite user-serviceable so you can always install your own 2.5" SSD (past deals here) & re-install Windows at the same time to get rid of unnecessary Lenovo-ware.
E460 does have an advantage of having OneLink docking capability, which E470 doesn't. Seeing how Lenovo added USB C / Thunderbolt 3 support to all the latest gen X & T-series, I sort of understand why Lenovo removed that port from E470, as the world might be unified on USB Type-C for docking needs. The problem is — E470 does not have USB Type-C either. OneLink docks are cheap on eBay though — so buy E460 from Lenovo & OneLink from eBay if you need a business laptop with a docking station.
Finally, Lenovo told me that you can also ring up their telesales or online chat to get the deal. Moreover, for $199 more you get LI2264d 21.5" FHD IPS Monitor (RRP $179) + 3 year onsite warranty for E460 (RRP $269.50). You might have to call up & ask that.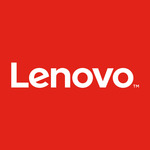 Related Store: Lenovo