expired Map Presto Capsule Machine Now Only $49 @ HN
590
Map Presto Capsule Machine now only $49 @ HN
The cheapest price ever. I got it for $69 during super Saturday 2 weeks ago.
Ticket price is $129. Normal discounted price was $79. Now cheaper $49 for a quality machine.
With the Map Presto Capsule Machine, anyone can be a coffee aficionado, thanks to the 15 bar pump pressure, a stainless steel boiler, a 1.2L water tank capacity and an easy to use electronic control panel.
Capacity
This stylish modern designed Map coffee machine features 1.2L water tank capacity and adjustable drip tray height for taller cups.
Bar Pump
The Map Presto Capsule Machine is fitted with a 15 Bar pump which generates the pressure required to deliver a complete extraction of oils, coffee solids and smell.
Convenient to Use
The capsule coffee machine includes 3 programmable coffee options for espresso, cappuccino and filtered coffee.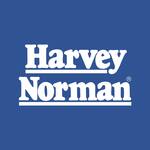 Related Store: Harvey Norman