expired Optus Sim Only $40/Month (12m Contract) w/ 10GB Data, Unlimited Local Calls and Texts + 300 Intl Minutes
1090
ts13
on 19/12/2016 - 21:13
www.optus.com.au
(2336 clicks)
Last edited 16/01/2017 - 17:44 by 1 other user
This deal is live again for the Summer! Online Offer Only.
10% Discount with .edu email address = $36/month 12m contract (min. cost $432)
make sure your webpage is on https:// thanks kev go westie
New and recontracting services only.
$40/month on a 12 month contract (min. cost $480)
Inclusions:
10GB Data
Unlimited Local Calls and Texts
Up to 300 International Minutes (Select Countries)
Entertainment:
Free data streaming on Google Play, iHeart Radio, Pandora and Spotify.
Free subscription to 2016/17 Premier League AND Summer of Cricket (if you join before 15/01/2017. $15/month after 31/07/2017. New Optus Sport Subscribers only).
Referral Links
Referral
:
random (144)
$20 bill credit for the referrer and 20% off monthly fees, for up to 24 months for the referee. Maximum of 3 referrals.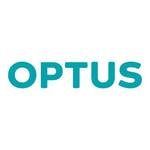 Related Store: Optus