expired Jetstar Sale - Honolulu Return from Syd $408 / Mel $451 / GC $533 - Bali from Darwin $142 / Bris $310 / Mel $351 + More

700
Jetstar are having a Sale until 16th October with lots of great fares like these to Honolulu & Bali.
All prices quoted are for return fares and include taxes. Luggage and meals are usually extra with Jetstar.
Click through to Flight Scout to see all of Jetstar's best sale fares and dates to travel, we have selected a sample of their best fares below + travel dates.
Happy Scouting :)
Sydney to Honolulu from $408 Return - Direct Flights
11 Aug 2018 - 22 Aug 2018 - $408
24 May 2018 - 31 May 2018 - $424
21 Jun 2018 - 02 Jul 2018 - $424
21 Jun 2018 - 02 Jul 2018 - $424
15 Jun 2018 - 26 Jun 2018 - $431
04 Sep 2018 - 15 Sep 2018 - $433
01 Sep 2018 - 13 Sep 2018 - $444
02 May 2018 - 14 May 2018 - $445
03 May 2018 - 14 May 2018 - $445
07 May 2018 - 21 May 2018 - $445
Melbourne to Honolulu from $425 Return - Direct Flights
22 Aug 2018 - 02 Sep 2018 - $425
20 May 2018 - 20 May 2018 - $431
22 Apr 2018 - 13 May 2018 - $451
13 May 2018 - 03 Jun 2018 - $451
30 May 2018 - 20 Jun 2018 - $451
09 May 2018 - 20 May 2018 - $461
15 May 2018 - 30 May 2018 - $461
18 May 2018 - 29 May 2018 - $461
Gold Coast to Honolulu from $533 Return - Via Sydney
12 May 2018 - 18 May 2018 - $533
21 Jun 2018 - 28 Jun 2018 - $575
01 Aug 2018 - 14 Aug 2018 - $595
Darwin to Bali from $142 Return - Direct Flights
18 Mar 2018 - 21 Mar 2018 - $142
16 Mar 2018 - 21 Mar 2018 - $142
01 Mar 2018 - 16 Mar 2018 - $142
12 Nov 2017 - 15 Nov 2017 - $152
09 Mar 2018 - 12 Mar 2018 - $152
Brisbane to Bali from $310 Return - Direct Flights
01 Mar 2018 - 01 May 2018 - $310
23 Jan 2018 - 02 Feb 2018 - $319
28 Feb 2018 - 04 Mar 2018 - $319
22 Apr 2018 - 01 May 2018 - $319
27 Apr 2018 - 08 May 2018 - $319
02 May 2018 - 09 May 2018 - $319
16 May 2018 - 20 May 2018 - $319
10 Jun 2018 - 22 Jun 2018 - $319
Melbourne to Bali from $351 Return - Direct Flights
30 Jan 2018 - 03 Feb 2018 - $351
24 May 2018 - 10 Jun 2018 - $351
14 Mar 2018 - 18 Mar 2018 - $367
01 Jun 2018 - 20 Jun 2018 - $376
04 Mar 2018 - 09 Mar 2018 - $376
13 Feb 2018 - 24 Feb 2018 - $376
24 Feb 2018 - 04 Mar 2018 - $376
17 Feb 2018 - 27 Feb 2018 - $376
06 Feb 2018 - 09 Feb 2018 - $376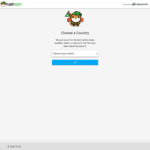 Related Store: Flight Scout