expired Optus Sim Only $40/Month (12m Contract) w/ 15GB Data, Unlimited Local Calls and Texts + 300 Intl Minutes
1030
ts13
on 13/09/2017 - 19:51
www.optus.com.au
(1906 clicks)
Last edited 20/09/2017 - 16:55 by 1 other user
Edit: thanks to toons for pm-ing me, and multiple others in comments, many people have been able to get the BYO 12m contract plans for a further 25% off just by talking via web chat. That would be $30p/m for 15gb (some are getting with free EPL as well), and even for the 3gb plan ($18.75 p/m). Try your luck on web chat. Some people are recommending after 10pm (assuming EST).
Edit 2 thanks tonester - you can try your luck with $40 15gb w/Telstra via live chat (may only apply for students)
Sorry, phones and phone plans seem to be a hot topic rn
This is a one up on unco's post - Optus seems to have a new offer with an extra gig.
You get a huge 15gb of data up from 14gb. Looks like it's no longer online only as well, but it remains for new or recontracting customers only. (You can always try your luck instore or through web chat).
10% Discount with .edu email address = $36/month 12m contract (min. cost $432)
make sure your webpage is on https:// thanks kev go westie
$40/month on a 12 month contract (min. cost $480)
Inclusions:
15GB Data
Unlimited Local Calls and
Up to 300 International Minutes (Select Countries)
Entertainment:
Free data streaming on Google Play, iHeart Radio, Pandora and Spotify.
Notes: This blows this Telstra deal out of the water. $59 for 15gb; of $49 for 10gb? Madness.
If you're looking for something even cheaper, Kogan have really competitive high data plans, but I feel a bit more security with the big 4.
Virgin and Voda are currently $40/12gb
If you want something cheap, Optus' $25 / 3gb is also a great deal.
Referral Links
Referral
:
random (140)
$20 bill credit for the referrer and 20% off monthly fees, for up to 24 months for the referee. Maximum of 3 referrals.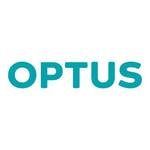 Related Store: Optus