expired PS Vita Wi-Fi + 8GB Memory Card + 1 Game (FIFA/Rayman/Virtua Tennis) $240~ Delivered @ Amazon.de
1330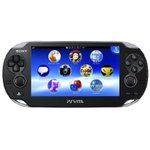 Affiliate
Add the wifi vita in the link to your basket, then add a game (Games can be Fifa soccer, Virtua Tennis 4, Lumines: Electronic Symphony, Rayman Origins, Dungeon Hunter - Alliance) and a 8gb Memory card (Link: http://www.amazon.de/PS-Vita-Speicherkarte-8-GB/dp/B006H3PTF... )
and it seems to discount to €194.00 ($244 converted) delivered at checkout, seems to be a glitch as its more expensive to buy JUST the vita on its own. DONT use amazon converter on checkout, as it charges extra.
Proof of deal: http://i.imgur.com/cpvpX.png
Also, whats the story with customs? Can we get stung for custom charges with this (not a local, only living here a few months)?
Related Store: Amazon.de