expired $500 Cashback on Ultrabooks @Harvey Norman (Saturday 30/06)
1181
Spotted this in today's Herald Sun (double page spread, pg. 24-25). One day only, Saturday 30 June.
"$500 cashback when you purchase any Ultrabook laptop" with a list of brands showing Samsung, Acer, HP, Toshiba, Asus, Sony.
Store stock only, excludes Apple (typical disclaimer).
*** Purchase one of the nominated products on 30/06/12 from a Harvey Norman complex and complete a redemption form….Redemption must be received no later than 31/07/12. Goods must be paid in full before redemption is paid…Further terms and conditions apply, see in store for full details.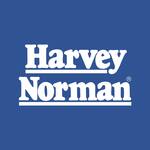 Related Store: Harvey Norman